Looking at the population figures for the United States, here are a few things that I've noticed: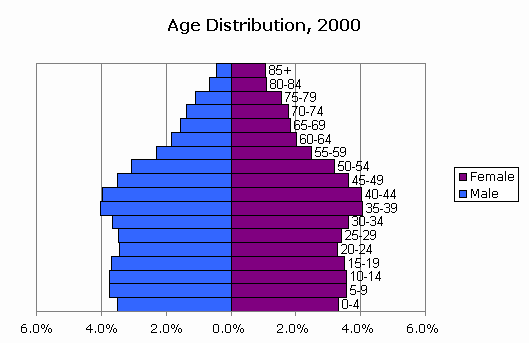 The age group from 35 - 45 is the largest of any single ten-year period.
You stand a much better chance of making it from age 65 to 75 than from age 45 to 60.
Your chances of living beyond age 75 are significantly increased by being female.
Most people seem to die in their late 50's.
Just noticing.